Halsway 2016 – retrospective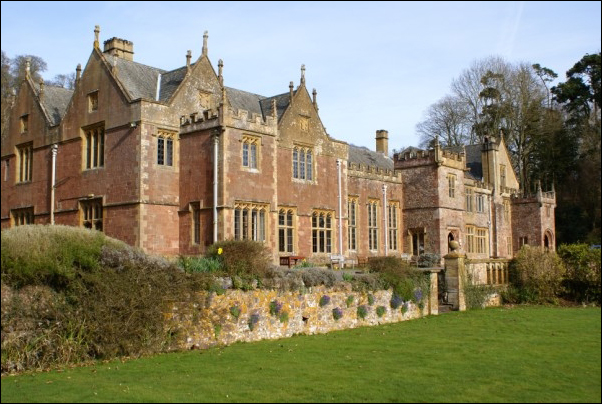 It all turned out well in the end, but at just twenty-four hours notice, the mandolin workshop weekend I was supposed to be hosting last January was postponed due to an outbreak of norovirus at the venue, the otherwise idyllic 15th century Halsway Manor, nestling at the foot of the Quantocks in Somerset. Norovirus aside, it gave rise to symptoms of acute 'mandolinus interruptus' among the forty disappointed musicians who were due to attend and indulge in a weekend of group playing, nerdy chat (why not?) and a little light alcoholic refreshment. As host and tutor, it felt particularly galling as I had put in a lot of preparation arranging tunes in parts, making sure all participants had received the music and sound clips in advance and generally psyching myself up to answering questions about plectrum thicknesses, string gauges, action heights, performing in the concert with Hilary James on the Saturday night, and generally being 'on duty' all weekend. 
I had been at Halsway for a similar event in 2015 and had found it immensely enjoyable despite the sense of responsibility, so I was relieved when the venue suggested we reschedule for Easter weekend. I was available, but inevitably some people were not. We still managed to number about thirty, and, as before, the combined forces were sounding like a half-decent mandolin orchestra by the Sunday afternoon. The mandolins were helped by a couple of mandocellos, a liuto cantabile (an Italian five course tenor-voiced mandolin) and one participant who had travelled all the way from Belgium with mandolin, mandola and mandocello, and even played mandobass (borrowed from Hilary James) for some of the time.
If there is one thing that makes me particularly apprehensive about leading such a large group, it is that the range of abilities will almost certainly be wide. This was indeed the case; no fewer than six people described themselves as complete beginners and were just about able to run up and down a major scale, read tablature to a speed of one note per bar, all the time still feeling uncomfortable holding a plectrum. At the other end of the scale were people who were already experienced in playing in mandolin orchestras, bluegrass bands, or just very good amateurs who played at home or with friends. My previous experience had been that the beginners rise to the occasion, surprising themselves at how much they achieve as the weekend progresses. Nevertheless, I took the precaution of including one very easy part in all the tunes I arranged. Hopefully, nobody felt left out.
Nobody was expecting high French cuisine, but, as before, the food was good and the staff were a delight. In the end, despite the norovirus, a great time was had by all, and it's in the diary again for January next year.