Settle Mandolin Retreat 2019
31st March – 4th April 2019. Falcon Manor Hotel, Settle (map)
Description… and a few T&Cs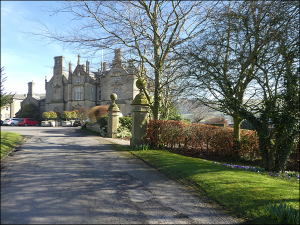 While the two regular weekend Mandolin Retreats I've hosted over the last few years at Kenwood Hall, Sheffield and Halsway Manor, Somerset continue to be very popular, Falcon Manor in Settle will be a longer, four day gathering. Group playing will still be an important part, but I'm planning on covering fewer pieces than on my weekend courses, and using the extra time to polish the ensemble sound. You'll also get a chance to play in smaller groups, and to play a solo or two if you feel up to it (I hope you do). Your skill level is not the important thing here; it's simply a chance to push your boundaries a little and to learn from each other in what – as veterans of these things will know – is always an atmosphere of wonderful camaraderie and mutual support.
STOP PRESS! Two special guests will be making an appearance.
Mike Vanden
Mike is acknowledged as one of the world finest luthiers specialising in archtop mandolins and guitars; he'll be giving a talk and Q&A on his approach to mandolin building – and of course displaying his wares.
Paul Sparks
Paul will be giving a talk on the history of British guitar and mandolin bands. Paul studied music at the University of Sussex, mandolin with Hugo d'Alton, and lute with Robert Spencer. During the 1980s, he worked as a mandolinist and guitarist with various British orchestras, gave several recitals of mandolin and guitar music on BBC Radio 3, and completed his PhD thesis – A History of the Neapolitan Mandoline from its Origins until the early Nineteenth Century (City University, 1989). He has written three books for Oxford University Press – The Early Mandolin (1989, with James Tyler), The Classical Mandolin (1995), and The Guitar and its Music (2002, with Tyler) – and has been a writer and/or production executive for numerous BBC television music documentaries, including profiles of Jacques Brel, Artie Shaw, Jake Thackray, and Dudley Moore, as well as histories of Experimental Music, and the BBC Radiophonic Workshop. He is a member of the Consortium for Guitar Research at Sidney Sussex College, Cambridge.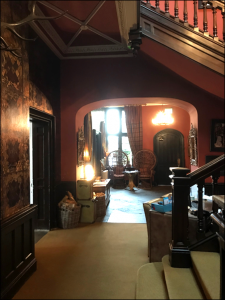 I try to cover all aspects of mandolin technique in the sessions, to de-mystify music theory, and to choose a varied repertoire with pieces that relate in some way to particular aspects of technique. I'm also planning that it should be less intense than the weekends, with formal sessions in the morning, and informal time in the afternoon where I'll be 'on duty' throughout if you want to buttonhole me about any mandolin related issue. There will no doubt be sessions in the bar in the evening too. I'm also planning on having at least one guest speaker. I'll post more details on this later. If you prefer to do something non-mandolinny in the afternoon, you can explore the lovely town of Settle, go for a walk in the surrounding countryside, seek out a steam train, go down a cave or whatever.
Falcon Manor is a cosy, country house hotel. Click here to take a look at their website, but don't be put off by the deliriously happy bride and groom on the homepage; getting married is not a prerequisite of mandolin playing!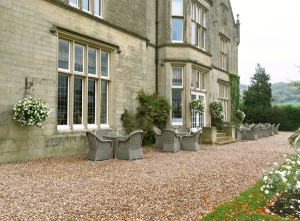 I've chosen the place because it's comfortable, characterful, and set in very beautiful North Yorkshire countryside. With just fifteen rooms, it's also much smaller than other venues I've used. Oh, and it's got real ale.
How good do I have to be? Ideally you'll be able to get from start to finish of a fairly simple tune without stalling, and you'll be able to read music or tablature to a reasonable standard (if you're an experienced player but have only ever played by ear, tablature is very easy to learn). If you're a guitarist or violinist trying a mandolin for the first time, you should be OK, but this is not going to be suitable for a beginner. I will send out PDFs of music/tablature and sound files in advance.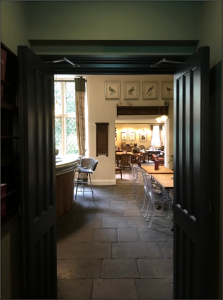 What's included in the price?
All tuition, accommodation, breakfasts, evening meals (three courses) and teas and coffees.
NB.
Lunches are not included
, but the hotel offers a good selection of bar snacks and meals and there are many cafés in the town.
The Mandolin Retreat spans four days from evening meal on Sunday 31st March to breakfast on Thursday 4th April.
We'll schedule use of the hotel's function room until mid-afternoon on 4th, but the hotel requests that you vacate your room after breakfast.
We will send you details of how to pay upon receipt of the form here.
You may wish to take out cancellation insurance should you need to withdraw (check your holiday insurance – it may include it).
Your payment will be fully refunded if the event is postponed or cancelled.