Mandolin Retreat ~ Kenwood Hall, Sheffield
1st – 3rd November 2019. Kenwood Hall Hotel, Sheffield S7 1NQ (map)
Description… and a few T&Cs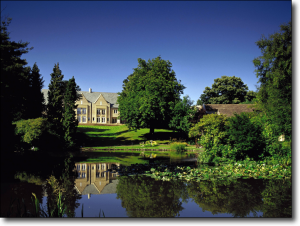 Sheffield in the Autumn – who could wish for more?
Kenwood Hall comes round again (now an annual reunion for many) in what will be the fourth weekend Mandolin Retreat at this comfortable, recently refurbished hotel.
Group playing is an important part of the weekend – the chance to play in a mandolin orchestra, but I try to cover all aspects of mandolin technique in the sessions, to de-mystify music theory, and to choose a varied repertoire with pieces that relate in some way to particular aspects of playing.
PDFs of music/tablature and sound files will be sent out well in advance.
How good do I have to be?
Ideally you'll be able to get from start to finish of a fairly simple tune without stalling, and you'll be able to read music or tablature to a reasonable standard (if you're an experienced player but have only ever played by ear, tablature is very easy to learn). If you're a guitarist or violinist trying a mandolin for the first time, you should be OK, but this is not going to be suitable for a complete beginner.
Other than that, your skill level is not the important thing here; it's simply a chance to push your boundaries a little and to learn from each other in what – as veterans of these things will know – is always an atmosphere of wonderful camaraderie and mutual support.
Guests
Those who came in 2018 will remember the fascinating session on cross-picking given by Jordan Ramsay. I'm hoping to continue the tradition by having a guest instructor or speaker this year – watch this space!
£435 Single participant.
£750 for two people, room sharing (double or twin), both participants.
£555 for two people, room sharing (double or twin), only one of whom is a participant.
We ask for a non-refundable deposit of £240 per person to secure your hotel room and place, with the outstanding balance payable one month ahead of the event.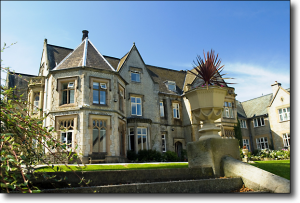 What's included in the price?
All tuition, accommodation, breakfasts, lunches, evening meals (three courses) and teas and coffees.
If you are a non-participating partner not requiring all the meals, please let us know your precise requirements for a quote.
If you have any special dietary or mobility needs, please let us know.
The Mandolin Retreat spans two days from evening meal on Friday 1st November to afternoon tea on 3rd. You're invited to arrive on the Friday afternoon.
You'll be sent details of how to pay upon receipt of the form here.
You may wish to take out cancellation insurance should you need to withdraw (check your holiday insurance – it may include it).
Your payment will be fully refunded if the event is postponed or cancelled.